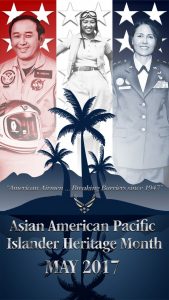 There is no contesting how valuable it is to acknowledge our cultures and to build awareness of our history. Teachers plan lessons around these events. Nonprofits and organizations take advantage of these months to get their message out. 
President Jimmy Carter signed a joint resolution in 1978 that declared May 4-10, 1978, as the first Asian American Heritage Week. This was later extended by President George H.W. Bush in 1990 to a month-long celebration. The month commemorates the arrive of the first Japanese immigrant, a fisherman named Nakanohama Manjiro, or "John Mung," to the United States on May 7, 1843, and marks the transcontinental railroad's completion on May 10, 1869.
America's mix of ethnicities is diversifying at such a rapid rate that a broader understanding of one another's perspectives is becoming increasingly important. Perhaps in an ideal world, everyday life would be filled with lessons from various backgrounds. Without these months, those discussions may bet lost. 

Click this icon to view full page
The post Why Do We Celebrate Asian Pacific American Heritage Month appeared first on IAMAW.
Please follow and like us: