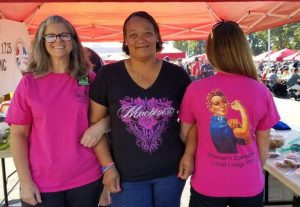 Victory Lodge 1725's Women's, Human Rights and Young Workers Committees participated in the Charlotte Base Car Show on Oct 4,2016. Both committees worked together to host a bake sale at the event with proceeds benefiting the Gary Sinise Foundation and Snowball Express. 
The Gary Sinise Foundation builds specially adapted smart homes for America's severely wounded veterans through its Restoring Independence Supporting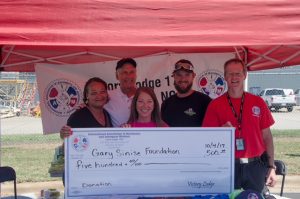 Empowerment (RISE) Program.  Each home features automated amenities to ease the daily challenges these heroes face.
The mission of Snowball Express has been a simple, yet profoundly important one: Providing hope and new happy memories to the children of military fallen heroes who have died while on active duty since 9/11. In December each year we bring children   together from all over the world for a four-day  experience filled with fun activities, like sporting events, dances, amusement parks and more.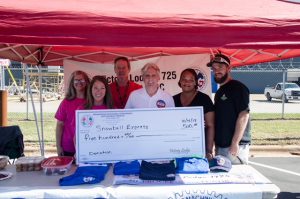 The post Victory Lodge 1725 Committees Bake Together to Help Those in Need appeared first on IAMAW.