The following statement was issued by Richard Fiesta, Executive Director of the Alliance for Retired Americans, regarding the Trustees reports issued today on the Social Security and Medicare Trust Funds:
"Social Security remains strong and able to meet its obligations well into the future. The 2017 Social Security Trustees report found that Social Security will be able to cover all payouts and expenses until 2034. This is unchanged from last year.
"Each year Social Security becomes a more important part of millions of American families' retirement plans. We call on Congress to safeguard and expand Social Security benefits, provide a more accurate formula for cost-of-living adjustments, and lift the cap on earnings for the wealthiest Americans.
"In fact, the Trustees found that the Social Security Disability Insurance (SSDI) trust fund will be fully solvent until 2028, five years longer than last year's report. In light of this data, it makes no sense that the President's FY 2018 budget seeks to cut Social Security Disability Insurance funding by $63 billion.
"It is also good news that the Medicare Trust Fund for hospital care now has sufficient funds to cover its obligations until 2029, one year longer than projected last year. Congress and the Administration should act now to make changes that will strengthen the program for the future and reduce costs to retirees, such as reining in the prices of prescription drugs.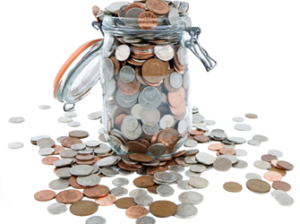 "We also were pleased to see that a 2.2 percent COLA is projected for Social Security beneficiaries in 2018, the largest increase in years.
"Americans have earned Social Security and Medicare benefits through a lifetime of hard work. These programs can support the next generations as they retire if we take the common sense steps needed to strengthen them."
###
The post Social Security and Medicare Remain Strong, Annual Trustees Reports Show
appeared first on Retired Americans
.
This article was first posted on Alliance for Retired Americans website. Click here to visit that page.
The post Social Security and Medicare Remain Strong, Annual Trustees Reports Show appeared first on IAMAW.