Working People Are Stepping Up to Help Puerto Rico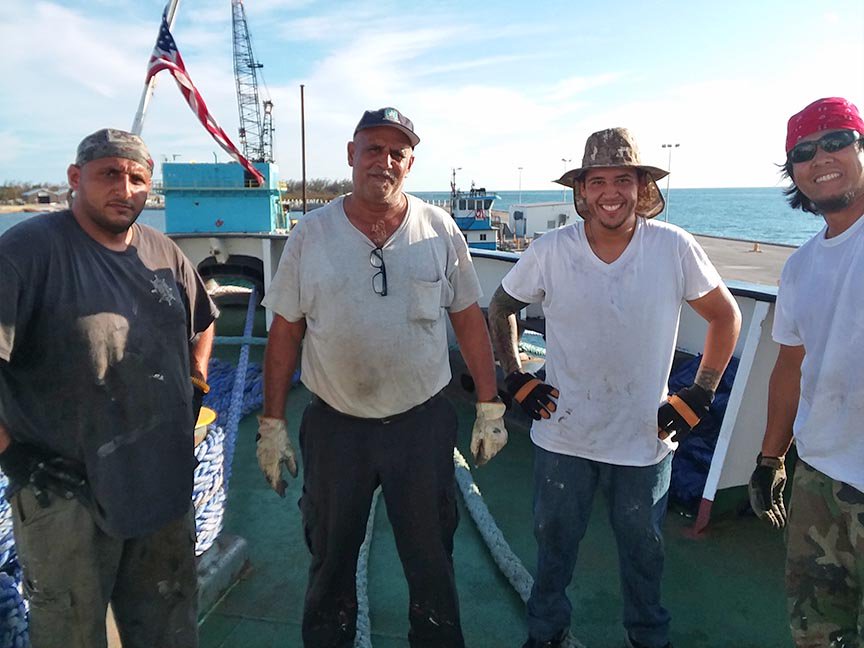 In the wake of the disastrous effects of Hurricane Maria on Puerto Rico, union members are stepping up to help with recovery efforts. The situation is so terrible that 100% of the island lacks power, 40% of Puerto Ricans do not have safe drinking water and 60% of the island's vegetation has been knocked down, covering roads and houses, which makes recovery efforts even more challenging.
The labor movement stands with our sisters and brothers in Puerto Rico, and we're here to help make sure that the work that needs to get done will get done.
José Rodríguez Báez, president of the Federation of Workers of Puerto Rico, spoke with AFL-CIO President Richard Trumka about recovery efforts:
In the conversation, we explained to Trumka that there has not been enough help with the speed that is required and that we are already in a humanitarian crisis. He assured us that he will communicate with President Trump and congressional leaders to demand the help our people need.
In a call with union leaders in Puerto Rico, Trumka explained the labor federation's response:
We want you and your families to know that they are our priority, and we will not fail them….

We have the skills they need in Puerto Rico. The caregivers and first responders. The heavy equipment operators and truck drivers. The electricians and linemen. The waste disposal workers.

Literally paths have to be cleared through debris. People have to be kept alive in hospitals. Temporary power has to be set up to critical sites like hospitals and telecommunications hubs.

We have been in contact with the Puerto Rican Federation of Labor and with the city of San Juan. Some of you may have seen the Mayor of San Juan on MSNBC talking about how badly they need help.

And we have an opportunity to help. Thanks to the work of the Flight Attendants (AFA-CWA) and the Pilots (ALPA), United Airlines has offered us a plane to fly needed skilled workers and relief supplies to San Juan. The plane is available to leave Newark Airport on Wednesday.

The mayor of San Juan and the Puerto Rican labor movement have given us a list of needed workers. They need nurses and doctors, truck drivers, heavy equipment operators, clean up workers, electricians, plumbers, carpenters and other skilled trades.

We can fly volunteers from Newark to San Juan, we have housing and food arranged with the city of San Juan and FEMA, and we can fly volunteers back to Newark. We need union members with the right skills, and a readiness to spend two weeks helping to save their fellow Americans who frankly have been abandoned by their government.
Whenever disaster strikes, union members are on the front lines making sure that their families, friends and fellow Americans recover and rebuild. We will do the same in Puerto Rico.
Kenneth Quinnell
Fri, 09/29/2017 – 15:47