UAW Takes Action to Support Incarcerated Korean Trade Unionists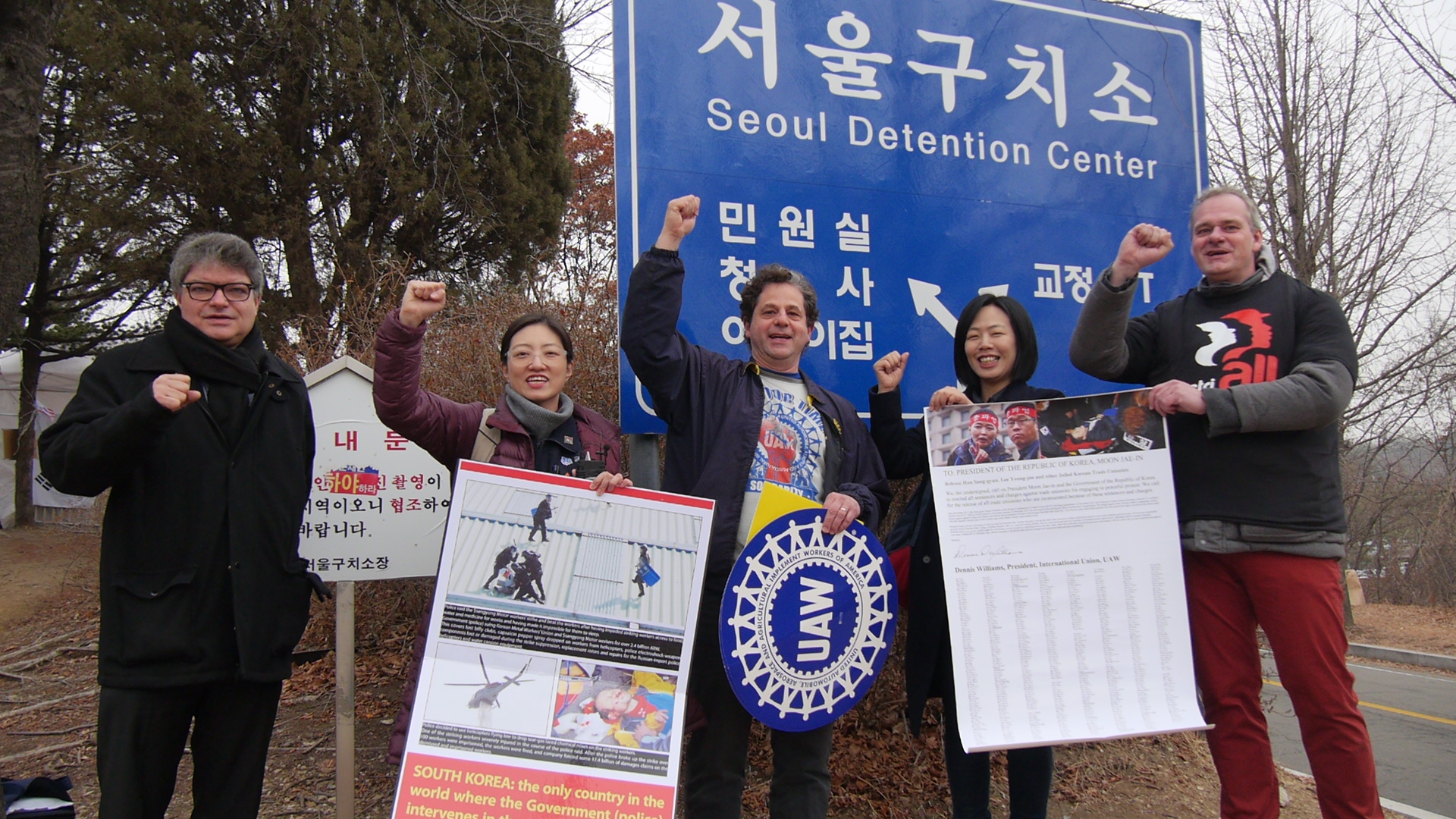 A UAW representative recently returned from a trip to South Korea to try to secure the release of two key labor leaders jailed for their union activity. Since December 2015, Han Sang-gyun, who was president of the Korean Confederation of Trade Unions, has been imprisoned for representing his members. And last December, KCTU General Secretary Lee Young-joo also was arrested after a 10-day hunger strike and two years of house arrest. There are other trade unionists who are charged or incarcerated as well.
The UAW Executive Board passed a resolution calling for the pardon and release of these trade unionists and UAW President Dennis Williams has raised this issue at high levels of the U.S. and South Korean governments. The UAW representative met with Han, Lee and the U.S. and South Korean governments to present UAW member petitions and to push for basic labor and human rights and for their release.
Prison Visit with Lee
General Secretary Lee thanked UAW President Williams and his members for their support. She said that she is very touched and that it shows that the world's workers are one. Although she had been ill at the time of her detention, due to a hunger strike, she reported that she is now on the road to recovery.
Visit to the South Korean Ministry of Justice
At the South Korean Ministry of Justice, the UAW met with two deputy directors of the Human Rights Policy Division delivering the petitions and the UAW letters condemning Han and Lee's imprisonment and vowing to keep fighting.
Prison Visit with Han
The UAW delivered to President Han its petition for his release signed by President Williams and more than 500 UAW members. President Han was very moved by the support and solidarity.
U.S. Embassy Visit
At the U.S. Embassy, the UAW met with the counselor for political military affairs and delivered letters and petitions calling for the release of Han and Lee, as well as UAW President Dennis Williams' statement in support of their release.
This post originally appeared on the UAW website. 
Tim Schlittner
Fri, 03/23/2018 – 08:55