U.S. Government Turns Its Back on Migrant Rights—Again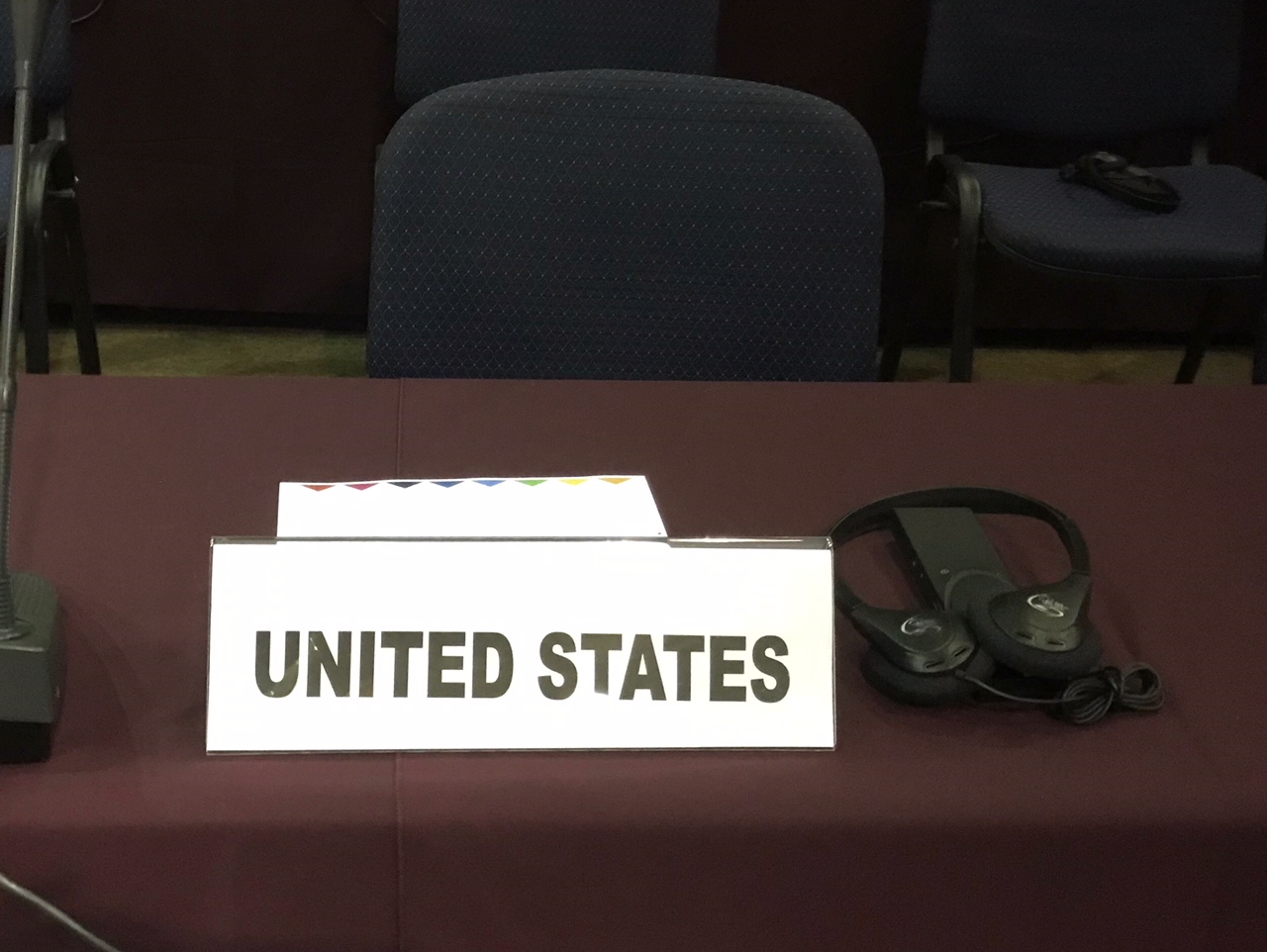 Last weekend, the U.S. government announced that it would pull out of negotiations on the U.N. Global Compact for Safe, Orderly and Regular Migration ("Global Compact"). This decision abdicates U.S. leadership on a critical human rights issue and further weakens our position on the global stage. It also enables the Donald Trump administration to continue to advance an agenda that criminalizes migrant workers in our country and turns away people fleeing violence and persecution.
There is an urgent need for a rights-based coordination of migration governance, and unions have been actively advocating for such an approach. Mass human displacement is on the rise due to conflicts, climate change and lack of economic opportunity. In the past two decades, more than 60,000 adults and children have died on migration routes as more and more people undertake dangerous journeys in search of a better life. In 2016 alone, at least 5,000 people drowned in the Mediterranean Sea trying to reach Europe and we have seen a 17% increase in recorded deaths along the U.S.-Mexico border in 2017. Those that make it to their destination are too often subject to exploitation, criminalization and discrimination. The stakes could not be higher.
The U.N. Compact is an opportunity for governments to build coherent migration policies that promote shared prosperity and protect workers' rights. Many migrant workers, particularly those who lack regular status, are subjected to wage theft, unsafe working conditions, harassment and abuse on the job. This is often enabled by domestic laws that exclude migrant workers from critical protections and criminalize those who come forward, making workers unlikely to report abuse. Some two-thirds of the world's 244 million migrants are working, and like all working people, they should be allowed to work with dignity. Ensuring that migrants can exercise labor rights also benefits all workers by preventing employers from treating them as an exploitable underclass.
The Trump administration has pursued a domestic policy on migration that is discriminatory and cruel. From the ban on migration from predominantly Muslim countries and stripping Temporary Protected Status from workers who have been in the country for decades to raiding worksites and communities, the administration has rolled out policies and practices that violate fundamental human rights. In that context, it is unsurprising that the U.S. government has ceased working with the international community to ensure the safety of migrants and their families.
As the Global Compact process continues, we hope other countries will fill the void in leadership left by the United States. We urge them to use the labor demands document of the global unions as a guide. For our part, the AFL-CIO will continue to advocate for a rights-based approach to migration policy at the global level and promote immigration reforms at home that will help ensure safer workplaces, build a stronger economic future for our nation, and support the basic rights and dignity of all working people.
Kenneth Quinnell
Thu, 12/07/2017 – 13:41
Please follow and like us: