Trumka Delivers Education and Health Care Lessons to Congress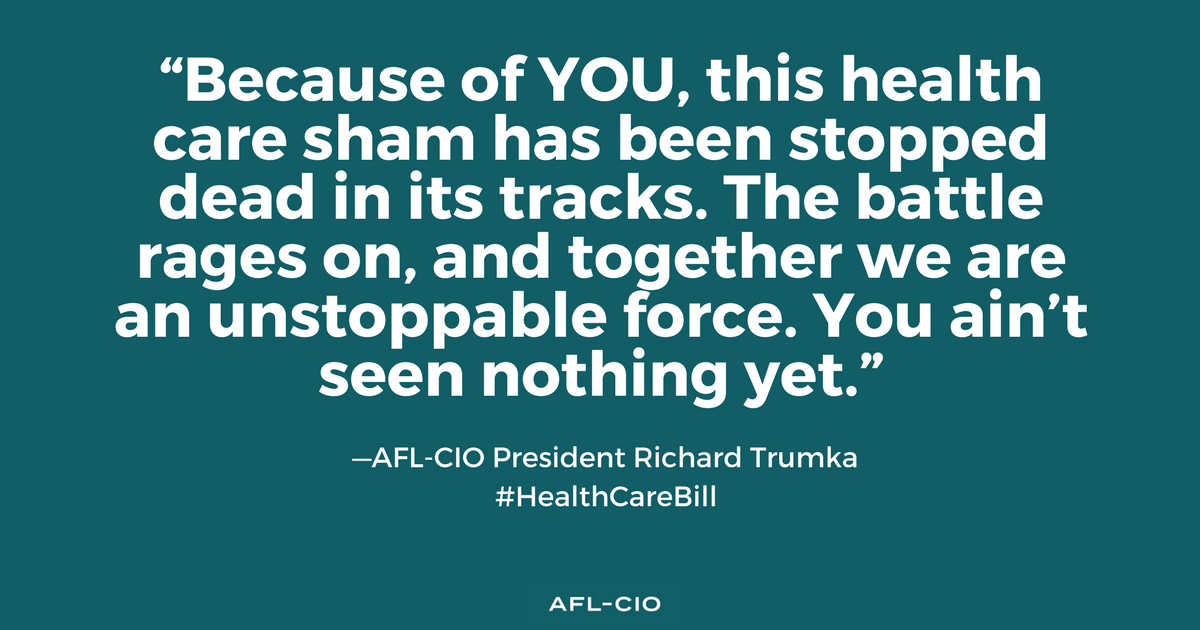 AFL-CIO President Richard Trumka today joined AFT, community members and allies at a rally against policies that would decimate communities and destroy the basic supports our families need. Numerous Congress members joined AFT President Randi Weingarten and AFSCME President Lee Saunders in opposing the health care and education cuts proposed by President Donald Trump and congressional Republicans.
Trumka outlined four lessons that Republicans in Congress should have learned by now but clearly haven't::
Lesson 1: Kicking people off insurance and cutting taxes for rich people is not a health care plan. It's a massive transfer of wealth from workers to Wall Street and we oppose it in any form!

Lesson 2: Great countries don't cut billions of dollars from public education. Remember, a budget is more than a set of numbers. It's a statement of our values. So what does it say when we treat our teachers and students as a line item? America deserves better!

Lesson 3: When you bring policies forward that give workers more freedom to provide for our families, we'll help you pass them with the same strength and intensity we are using to stop this health care sham! We don't want to be playing defense. Give us something to fight for!

And that brings me to our final lesson: If you continue down the path of trickle down—of health care for the few—of union busting and school vouchers—of corporate handouts and a race to the bottom—we will remember in November.

Either work with us or we will elect someone who will.
Kenneth Quinnell
Wed, 07/19/2017 – 15:22