The Joy of Winning Your First Union Contract: Worker Wins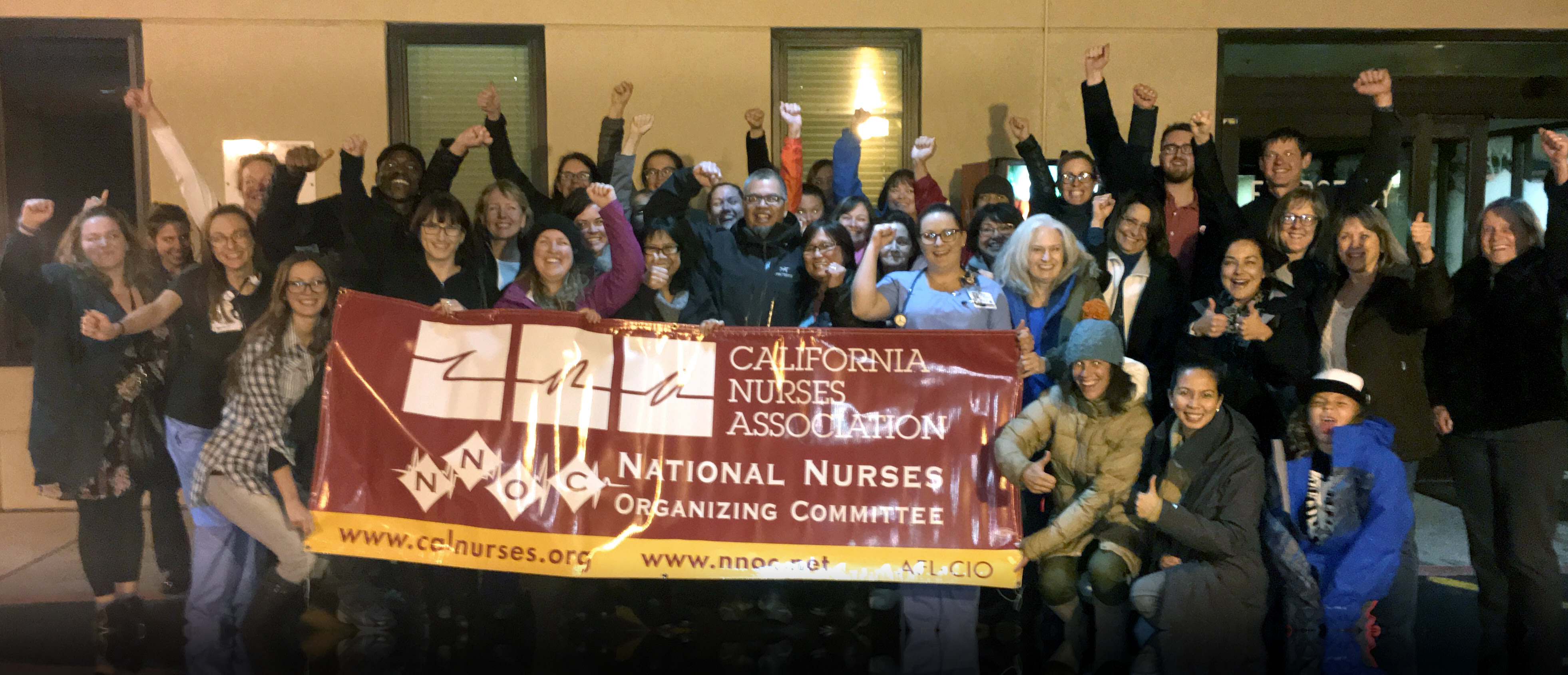 Our latest roundup of worker wins begins with a growing wave of nurses organizing in California and includes numerous examples of workers organizing, bargaining and mobilizing for a better life.
Vote at Barton Memorial Continues String of Organizing Success for California Nurses: RNs at Barton Memorial and Lake Tahoe Surgery Center in South Lake Tahoe, California, voted to join the California Nurses Association/National Nurses United (CNA/NNU). More than 87% of eligible nurses voted to join CNA. The 200 RNs at Barton are part of 3,000 caregivers who have joined CNA this year in 10 union elections.
Flight Attendants at ATI Ratify First Contract: Flight attendants at Air Transport International approved their first contract with 65% of the vote. The flight attendants, who are represented by the Association of Flight Attendants-CWA (AFA-CWA), will see immediate pay raises and defined schedule and work rules.
First Contract Secured for IBEW Members at NAES: For the first time in 26 years, the NAES Co-Generation plant in Linden, New Jersey, has secured a contract with the Electrical Workers (IBEW). After a hard-fought campaign, 90% of the employees voted to ratify the new contract.
Video Game Performers Reach New Deal: SAG-AFTRA members who work in the video game industry approved a new agreement with industry management. The new agreement provides for additional payments for more session work, improves transparency in the industry and provides for better working conditions.
Baltimore Horeshoe Casino Workers Ratify First Union Contract: After three years of organizing and negotiating, workers at the Horeshoe Baltimore casino, working with the Theatrical Stage Employees (IATSE), the UAW, UNITE HERE, the Operating Engineers (IUOE) and the Teamsters, negotiated the contract.
Chocolate from Cargill Plant in Pennsylvania Now Union Made: When the employees at the Cargill plant in Hazelton, Pennsylvania, wanted to improve workplace safety and address unfair workplace rules, they reached out to the Bakery, Confectionery, Tobacco Workers and Grain Millers (BCTGM) for help. Now, chocolates made by the majority Latino workforce will be union made.
Electrolux Workers in Memphis Notch Another Victory in Organizing the South: After years of contentious organizing and opposition from management, Electrolux workers at the plant in Memphis, Tennessee, have overwhelmingly approved their first contract. The victory comes less than a year after the workers joined the IBEW after a hard-fought organizing campaign.
Oregon Precision Castparts Welders Vote to Join IAM: Nearly 100 workers at Precision Castparts in Portland, Oregon, voted to join the Machinists (IAM). The company makes heavy-duty metal components for airplanes and various industrial products. 
Chicago Graduate Workers Win Union Vote: In a vote that could boost organizing campaigns across the country, University of Chicago graduate employees have voted for a union by more than a 2-1 majority.
UAW Members at Bath Marine Avoid Strike and Reach Agreement: The Bath Marine Draftsmen Association ratified a collective bargaining agreement, with 78% of the vote, averting a strike. The four-and-a-half-year contract contains a strong economic package while preserving and strengthening the workplace flexibility language that was at issue.
Crew of Feature Film "Mustang" Strike for Better Working Conditions: A successful strike means that the film "Mustang," being shot in Carson City, Nevada, will be a union production, with IATSE members leading the way.
Kenneth Quinnell
Fri, 11/17/2017 – 12:56