Preventing Another Rana Plaza: A Model for Holding Corporations Accountable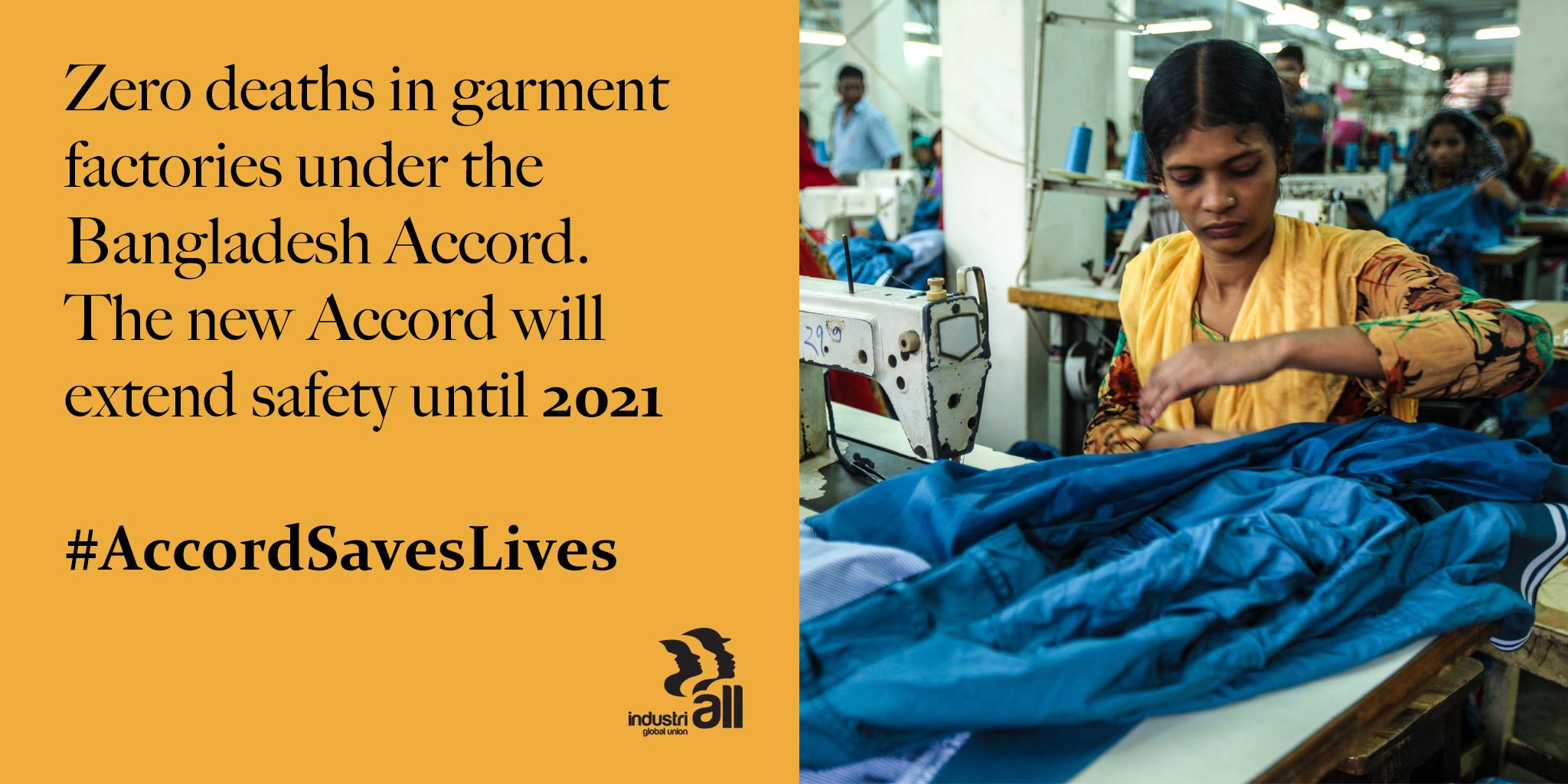 The roof collapsed, trapping thousands of workers for days. The world watched, in horror, as rescue crews scrambled to pull working people out of the debris. When the search was over, 1,134 had died and approximately 2,500 were injured.
This tragic incident occurred on April 24, 2013, in Dhaka District, Bangladesh. The collapse of Rana Plaza brought worldwide scrutiny to the poor and unsafe conditions of sweatshops in this Asian nation. The victims were garment workers who were sewing brand-name clothing for multinational corporations. Most of them earned just enough money to feed their families.
The tragedy in Rana Plaza shed light on the practices of multinational corporations that utilize the global supply chain to lower costs, even if this means risking the lives of hardworking and vulnerable people. At the same time, this unfortunate incident pushed many of these corporations to work with the global labor movement to reach agreements aimed at improving working conditions in Bangladesh.
As a result, today IndustriALL Global Union and UNI Global Union joined leading fashion brands in signing a new Bangladesh Accord on Fire and Building Safety.
The new agreement, which is an extension to one signed in May 2013, will extend independent, expert building safety inspections for three more years for all covered factories, ensuring that safety improvements achieved under the first accord will be maintained, and that new problems in any factory will be addressed. The hope is that this agreement can become a model for holding corporations accountable in global supply chains throughout various sectors.
The agreement, announced at the OECD Global Forum on Responsible Business Conduct being held Paris, so far has been signed by Kmart Australia, Target Australia, Primark, H&M, Inditex (Zara), C&A, Otto, KiK, Aldi South, Aldi North, Lidl, Tchibo, LC Waikiki, Loblaw and PVH. A further seven brands—Esprit, Hüren, Bestseller, Wibra, Schmidt Group, N Brown Group and Specialty Fashion Group Australia—have committed to signing.
IndustriALL General Secretary Valter Sanches and UNI Global Union Deputy General Secretary Christy Hoffman issued a press release expressing support for the agreement.
According to this release, the new agreement "puts greater emphasis on the right of workers to organize and join a union, recognizing worker empowerment is fundamental to assuring workplace safety."
Dennis Loney
Fri, 06/30/2017 – 12:37