Partnership Brings Relief to Puerto Rico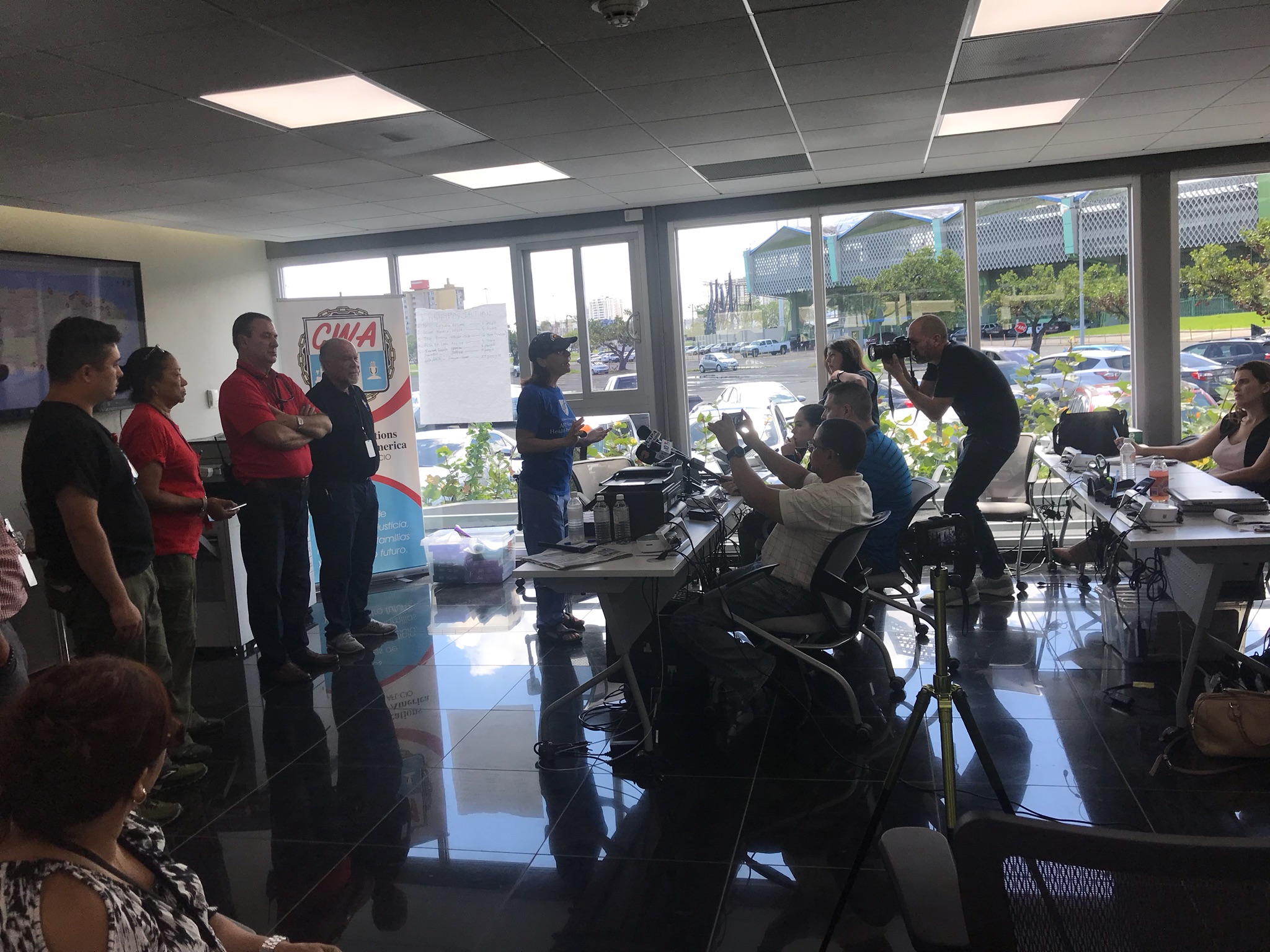 As part of the response to the devastation in Puerto Rico, working people and United Airlines teamed up to fly more than 300 first responders and skilled volunteers to help with relief and rebuilding. The partnership was a response to an urgent request from Mayor Carmen Yulín Cruz for highly skilled workers.
In response, Cruz said:
I will always remember and, most importantly, San Juan will never forget the sight of hope and redemption of brotherhood and sisterhood of more than 300 union brothers and sisters stepping out of their buses with open hearts to help those whose cry for help some have tried to dismiss and diminish. Your compassion, your skills, but most of all, your great heart has strengthened our bodies have rebuilt our buildings, but most of all has touched our souls. We know we are not alone, for we know the union movement will never forsake us….

Where there are problems to be fixed, you do not run away, you stand by us every step of the way….

You embody the true nature of the American spirit of compassion, ingenuity, and resilience….

Your presence here reassures us with our minds and with our hearts that all Puerto Ricans have seen that not only is it the right thing to do, but it is the path for the future. San Juan will never be able to pay the debt of gratitude, brotherhood, and sisterhood that will forever bond us together.
AFL-CIO Secretary-Treasurer Liz Shuler said:
Last week, I joined more than 300 hardworking union men and women who volunteered to help their fellow U.S. citizens in Puerto Rico and flew with them to San Juan in an airplane operated in partnership with United Airlines.

Nurses, doctors, engineers, carpenters, electricians, truck drivers and working people from different backgrounds joined together in a heartbeat and responded to the recovery efforts. Since landing, they have been working around the clock to help devastated communities.

Whether delivering critical aid, restoring power or saving lives—they are real life heroes and they're making a real difference. And we're in it for the long haul.

I could not be more proud to be part of a movement alongside these selfless and brave working women and men. We are proud of their work and honored to have a few of them join us today to tell you their personal accounts.
Kenneth Quinnell
Tue, 10/17/2017 – 10:20