JetBlue Inflight Crew Members Vote on Joining TWU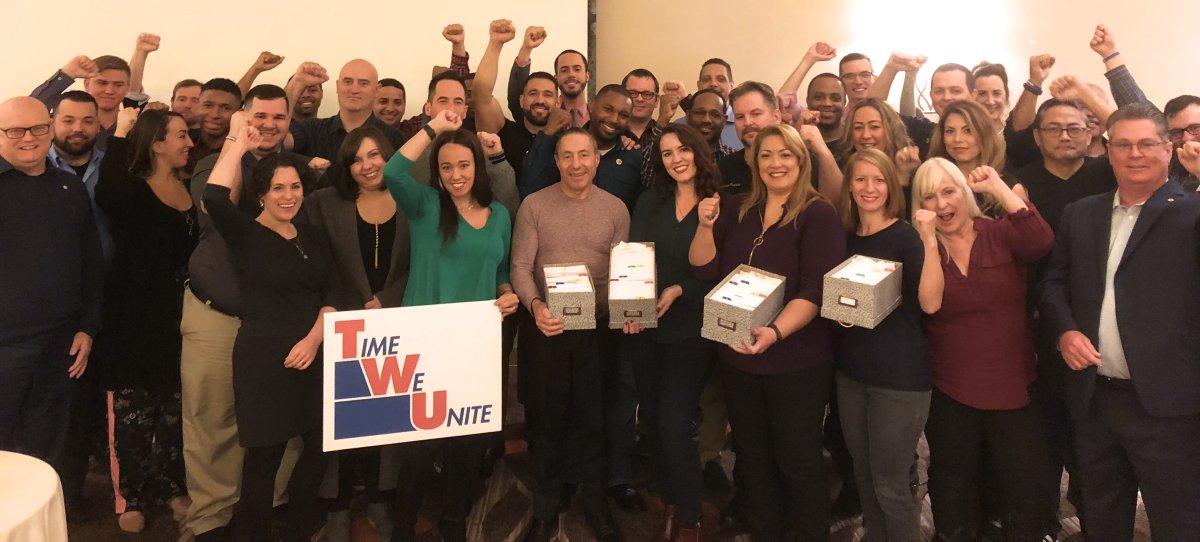 Nearly 5,000 JetBlue inflight crew members have begun the voting process this week in an effort to join the Transport Workers (TWU). Last year, an overwhelming majority of the inflight crew members signed cards in favor of coming together to negotiate a fair and just contract. Ballots will be cast between now and April 17.
TWU President John Samuelsen said:
JetBlue [inflight crew members] have come to the realization that the company does not have their best interests in mind. They have come to the right place, because TWU will win this election and will strategically engage JetBlue to win a solid contract. The company is more interested in making profits off the backs of its workers than in rewarding them for making it the extremely successful company that it is.
Inflight crew member Lyndi Howard explained the employees' motivation: "JetBlue [inflight crew members] would like the real opportunity and power to make improvements to our professional lives through collective bargaining and contractual language."
A statement on TWU's website explained how the process led to success:
This historic moment was made possible by the dedication of your co-workers who are serving as your committed team of in-house, rank and file activists. Through their efforts and your overwhelming support, you and your team have signed a sufficient number of cards needed to file for an election, so that the inflight crewmembers can begin to take control of their collective future. Your organizing team has done an exceptional job communicating with your workgroup and reaching out to the entire community of JetBlue inflight crewmembers. I congratulate them on their success.
Learn more about the campaign at Time We Unite.
Kenneth Quinnell
Thu, 03/22/2018 – 11:17