Empowering Working People in the West: AFL-CIO Holds Third Regional Meeting of 2018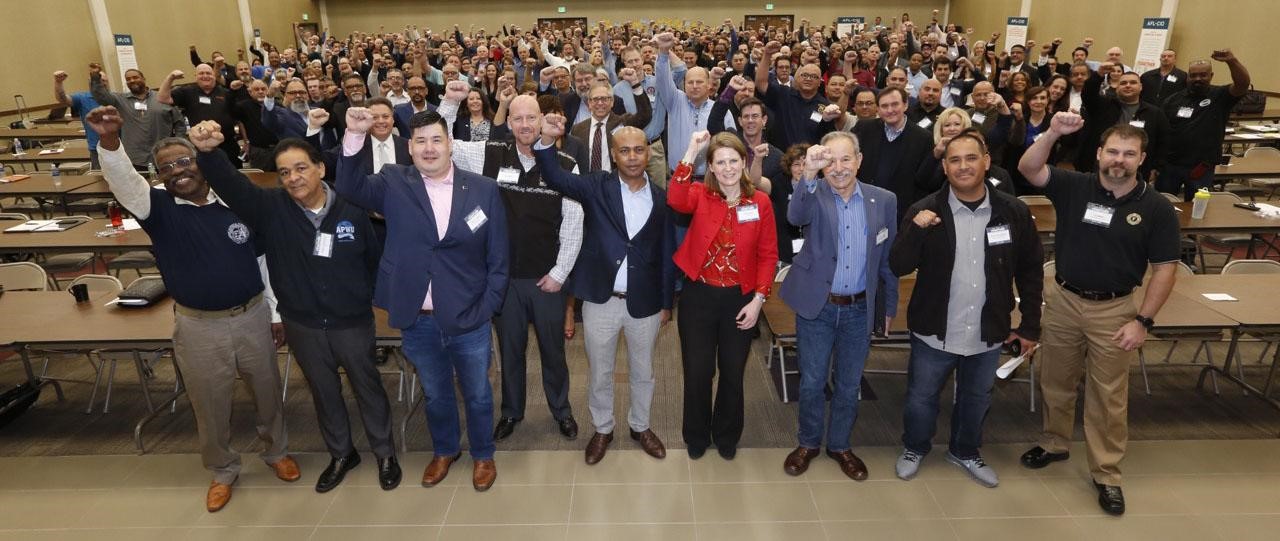 AFL-CIO Executive Vice President Tefere Gebre welcomed nearly 400 labor leaders and activists to his home state of California for the AFL-CIO Western District meeting this week. Gebre emphasized the importance of the actions attendees are taking to empower working people in the West, saying, "Our movement is at its best when we work from the grassroots up, not from D.C. down."
Representatives from state federations, central labor councils and affiliate unions from Alaska, California, Hawaii, Idaho, Montana, Oregon, Utah, Washington and Wyoming joined together at the United Food and Commercial Workers (UFCW) Local 324 hall in Buena Park, California, for a full day of strategizing to win for working people. AFL-CIO President Richard Trumka (UMWA) acknowledged the latest achievements of the union movement out West, including the successful union election at the Los Angeles Times and the election of labor leaders to local government positions in Washington and Utah.
Other recent examples of workers out West turning the tide include:
AFL-CIO President Richard Trumka urged everyone in the room to keep growing that momentum. "The test of 2018 and beyond will be to build on these successes. Each election, each organizing drive, each legislative battle will showcase our growing clout," Trumka said.
A series of breakout sessions and a panel of state federation presidents from Alaska, California, Montana, Oregon, Washington and Wyoming conveyed a key theme of the meeting: engaging union members and empowering them to be active and take ownership of their unions. Participants left the meeting energized and ready to turn anti-worker attacks into opportunities to strengthen the labor movement in 2018.
This was the third of several regional meetings the AFL-CIO is organizing for early 2018. The others are in Chicago; Washington, D.C.; Detroit; New Orleans; and Las Vegas.
Kenneth Quinnell
Fri, 02/16/2018 – 13:04