Celebrating AAPI Resistance in the Labor Movement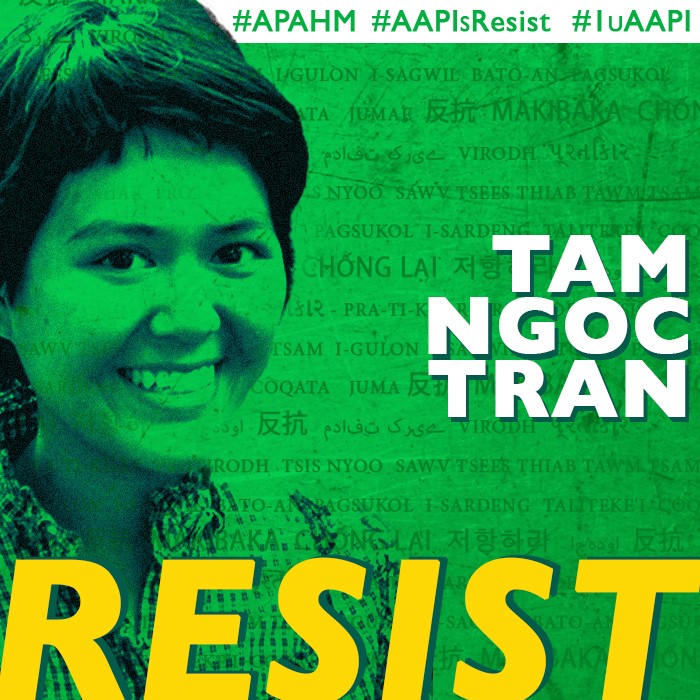 As we look back at the Asian Pacific American Labor Alliance's first action at the founding convention to march for justice after the beating of Rodney King 25 years ago, we're proud of our deep roots of solidarity and resistance. Today, with millions of people mobilizing in marches and protests across the nation, from the Women's March to the People's Climate March, we are living in a time where we cannot stand silent when Muslim, immigrant, refugee, women and LGBTQ communities are constantly under attack. As a refugee from Ethiopia and an immigrant from the Philippines — and both as parents — we take these attacks personal and are concerned about the type of world our own children are growing up in.
As unfortunate as it is to say, the Asian American and Pacific Islander community is no stranger to oppression. We have seen firsthand how xenophobia allowed the passage of the Chinese Exclusion Act and the incarceration of Japanese Americans during World War II. We have felt the pain of families torn apart with the increased deportations and criminalization of Southeast Asian brothers and sisters. We have witnessed hate violence against Muslim or perceived-to-be Muslim friends and family members at the hands of white supremacists.
For us in the labor movement, we know what's at stake. With national "right to work" impending, access to affordable health care on the line, threats to safety for workers living and working in their communities, we cannot let these hateful attacks define the norm for generations to come.
That's why during this year's Asian Pacific American Heritage Month, we center organizing, resistance and fighting back as a key to the fabric of our diverse AAPI history and heritage. Together with our allies in the labor movement, we're declaring #NoMuslimBanEver during this National Week of Resistance and broader Month of Action.
As many of our Muslim comrades come from African and Asian countries, we stand up with black and brown immigrants who deserve to live and work with dignity, without fear of deportation, hate or criminalization. From Know Your Rights trainings and in-language materials to the recent release of the Racial and Economic Justice Toolkit from the Race Commission, we are committed to shifting the ugly narrative surrounding Muslim and immigrant communities within our own unions and communities.
As organizers and leaders in the labor movement, we value that the labor movement welcomes all working people, regardless of race, faith or other perceived identity. Today's fight transcends any major political party. It is a test of what our country has grown to be, a test of morality, of humanity, of the common decency and respect for who we are as people. We strive to elevate the struggles that millions of our Muslim, immigrant and refugee brothers and sisters face, and to ensure our communities find safety instead of harassment, refuge instead of deportation, access to health care instead of illness.
Only by organizing at the intersections of who we are can we realize the shared struggles, the potential and drive forward. This is no time to remain silent, to stay neutral or to sit on the sidelines. This is the time to organize, resist and fight back and show our true colors and strength. This is the type of world we are proud to raise our children in — a world where we stand up for what's right, not what's easy.
Resistance is powerful, but collective resistance is unstoppable. Will you join us in resistance this APAHM and throughout the coming months as we lead up to our biennial convention, 25 Years of Resistance: Organize & Fight?
@Tefere_Gebre is the executive vice president of the AFL-CIO. Johanna Hester is the national president of the Asian Pacific American Labor Alliance. To learn more about APALA and Asian Pacific American Heritage Month, click here. This post originally appeared at Medium.
Kenneth Quinnell
Mon, 05/15/2017 – 14:18