Call Congress on Wednesday to Push NAFTA Talks in a Better Direction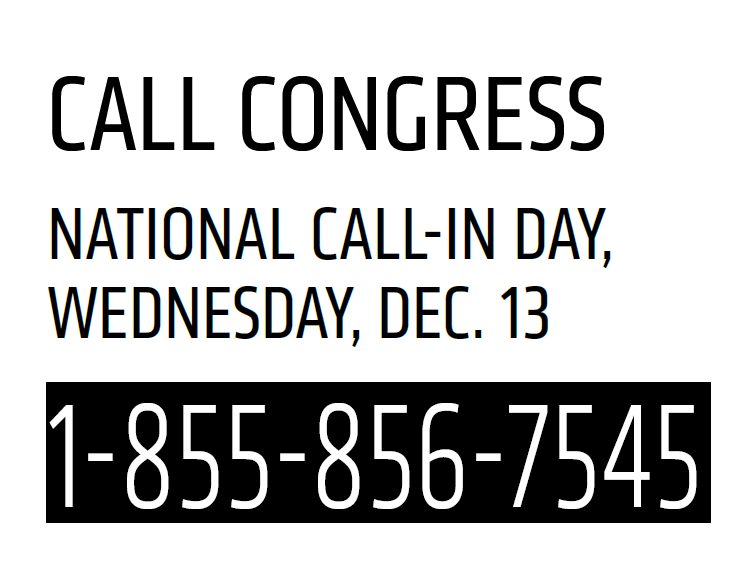 Talks that could reform U.S. trade policy that has been driving down wages and rigging our economy for nearly 25 years continue in Washington, D.C., during the week of Dec. 11-16. 
These talks are critical because they could reshape the rules of the North American Free Trade Agreement, which is called a "trade deal" but is really little more than a set of rules that promote outsourcing and give global corporations more rights under the law than ordinary families.
Join our national call-in day on Dec. 13 to tell Congress that the new NAFTA must ensure working people in the United States, Canada and Mexico the right to join together and negotiate for better wages and working conditions or the rest of the talks won't make a difference. Dial 855-856-7545 to call.
The insidious thing about NAFTA is that unlike run-of-the-mill bad laws, it can't be fixed by a simple vote of Congress. It takes the agreement of three countries to change it: the U.S., Mexico and Canada. Global companies that profit from NAFTA by polluting the environment and denying working people the freedom to join together to negotiate for better wages and working conditions love "trade deals" like NAFTA and the Trans-Pacific Partnership because they are hard to fix. This means that profits for these companies keep mounting, even as they deny working people raises, reduce health benefits and close entire workplaces to take jobs to countries where they can exploit workers even worse than they can here.
While some good ideas have been suggested in the NAFTA talks (including Canada's labor proposal and the U.S. proposal to limit investor-state dispute settlement), there are other proposals that would rig our economy even further by empowering Wall Street banks and big pharmaceutical companies at our expense.
Most importantly, these talks have not prioritized fixing the deplorable labor system in Mexico, in which abusive employers conspire with "protection unions" to keep wages and benefits down while the government looks the other way. If this abusive system can't be dismantled, ordinary working families will continue to be denied rights in Mexico, which will continue to result in job losses and lower wages in the U.S. and Canada.
You can help push these talks in the right direction!
Call 855-856-7545 on Dec. 13, when a nationwide coalition of labor, environmental, consumer, faith and farm groups are holding a #ReplaceNAFTA call-in day to demand that NAFTA renegotiations include labor, environmental and climate provisions with swift and certain enforcement.
​If you miss the call-in day, you can still join the fight by texting TRADE to 235246.  ​
Kenneth Quinnell
Tue, 12/12/2017 – 11:19
Please follow and like us: