2017 Election Update: New Jersey Labor Candidate Victories Rise to 964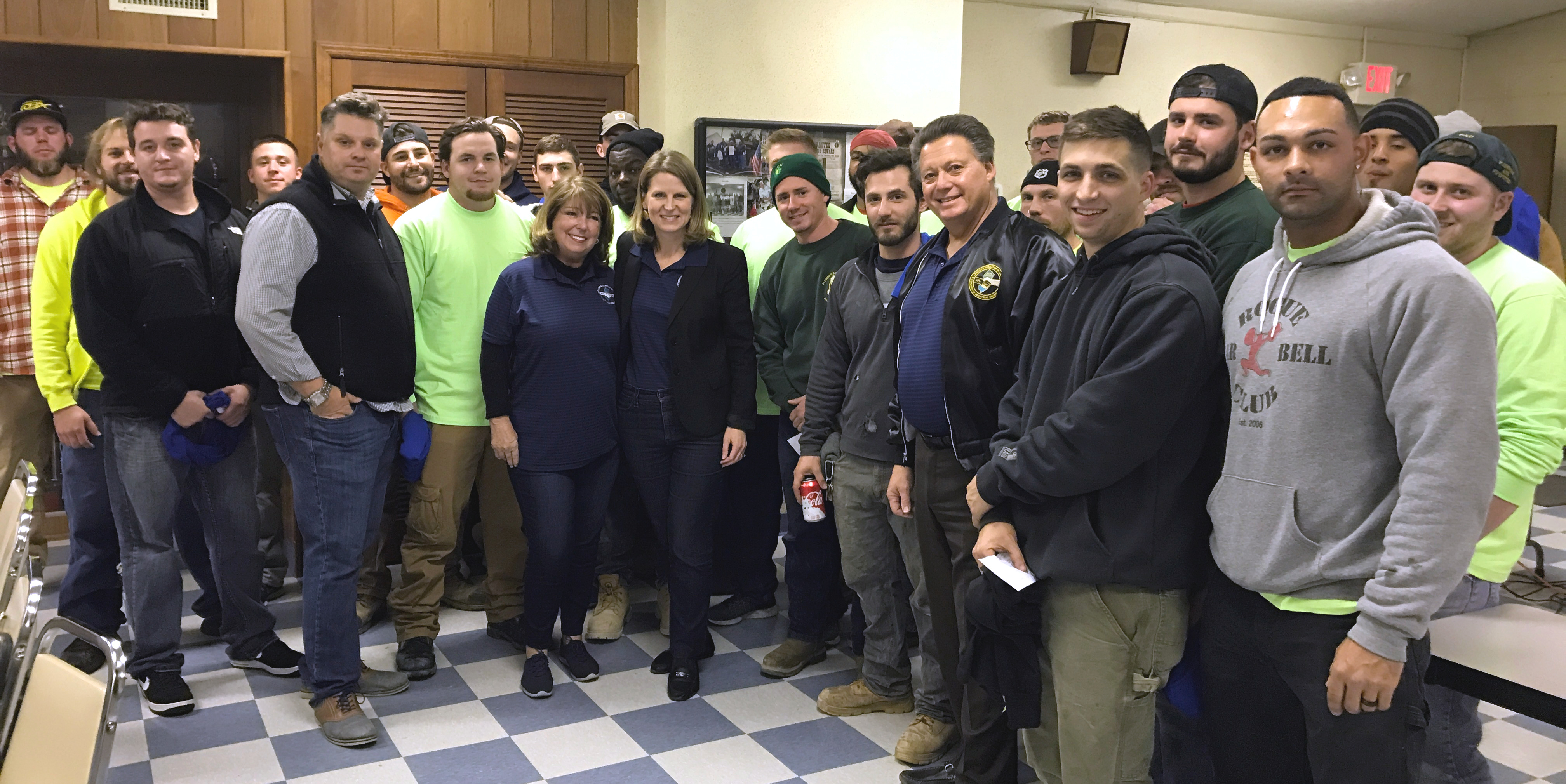 Labor won big this year, and the news just got better. After a tight race for Florence Township Council, our brother from LIUNA Local 172, Frank Baldorossi Jr., prevailed. The final vote tally was 645–624, a difference of only 21 votes. We also congratulate IBEW Local 351 Brother Steve Light, who was elected to serve as a member of the Absecon City Council, and our brother from IBEW Local 3, Michael Soriano, who secured a major victory in his race for Parsippany mayor.
We are also looking forward to adding another victory for IUOE Local 68 Sister Dahlia Vertreese, who secured enough votes to trigger a runoff election on Dec. 5, 2017 to determine who will be mayor of Hillside. With the continued unified support of our central labor councils and building trades councils, this is exactly what we will do.
These results bring the all-time total number of labor candidate victories to 964. There is no question that the support and solidarity of union members across the state made the difference in these races. Through the Labor 2017 program in New Jersey, we knocked on 450,000 doors, made 300,000 phone calls and distributed 425,000 pieces of local union mail.
There is no other movement that is able to mobilize like organized labor, and we are already shifting our momentum to achieving bold policies that will uplift workers and build a long-term sustainable economy that works for all. After eight years of the destructive Chris Christie agenda, we are ready to get to work. With labor elected officials serving at all levels of New Jersey government, we are positioned to shape the future of our state to reflect our union voice and middle-class values.
Once again, none of this would have been possible if not for the tireless work of thousands of union volunteers, national, state and local affiliates, central labor councils and building trades councils representing every sector of our proud movement. This is what unionism is all about: building a collective voice in the workplace and in the community to speak out for justice for all.
This post originally appeared at New Jersey State AFL-CIO.
Kenneth Quinnell
Tue, 11/14/2017 – 11:01